Discount vouchers are digitally assigned to your account - there is no code to copy and paste!
You can view your vouchers by logging into your account and visiting the 'Voucher Codes & Discounts' page via 'My Account'.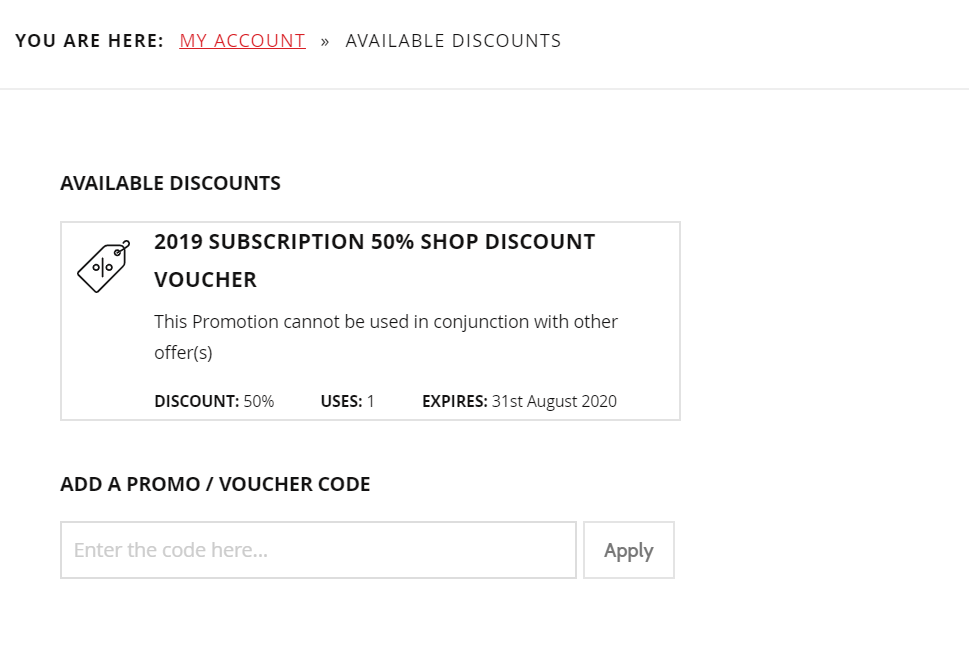 You can use your voucher by applying it during the 'Review' step in the check-out process. When you reach 'Review', click 'Apply discount/voucher' and you will see the vouchers you have available. You can then select which one you would like to use.
Please bear in mind that vouchers are limited to one use, and some products are excluded from discount such as: subscriptions, bundles, limited edition items and t-shirts/external merchandise.