The vast majority of the issues, graphic novels and specials on the 2000 AD webshop are also available in digital versions. Once purchased these digital editions can be accessed from an internet browser or via our app on both iOS and Android.
Subscriptions
A digital subscription entitles you to access issues on release date in digital format.
You can download your issues in the app, or alternatively you can download them in PDF and CBZ formats from the webshop.
Digital subscriptions are available to purchase through the 2000 AD webshop or through the app.
Please note that subscriptions purchased via the app are managed by your device's app store, i.e. Apple or Google Play, rather than by Rebellion. We are able to help with entitlement related issues but refund requests must be directed to your subscription provider.
One Time Purchases: E-books, Issues, Graphic Novels and Specials
Digital editions can be purchased from the webshop in the same way as physical products. When a physical product has a digital version it will appear like this: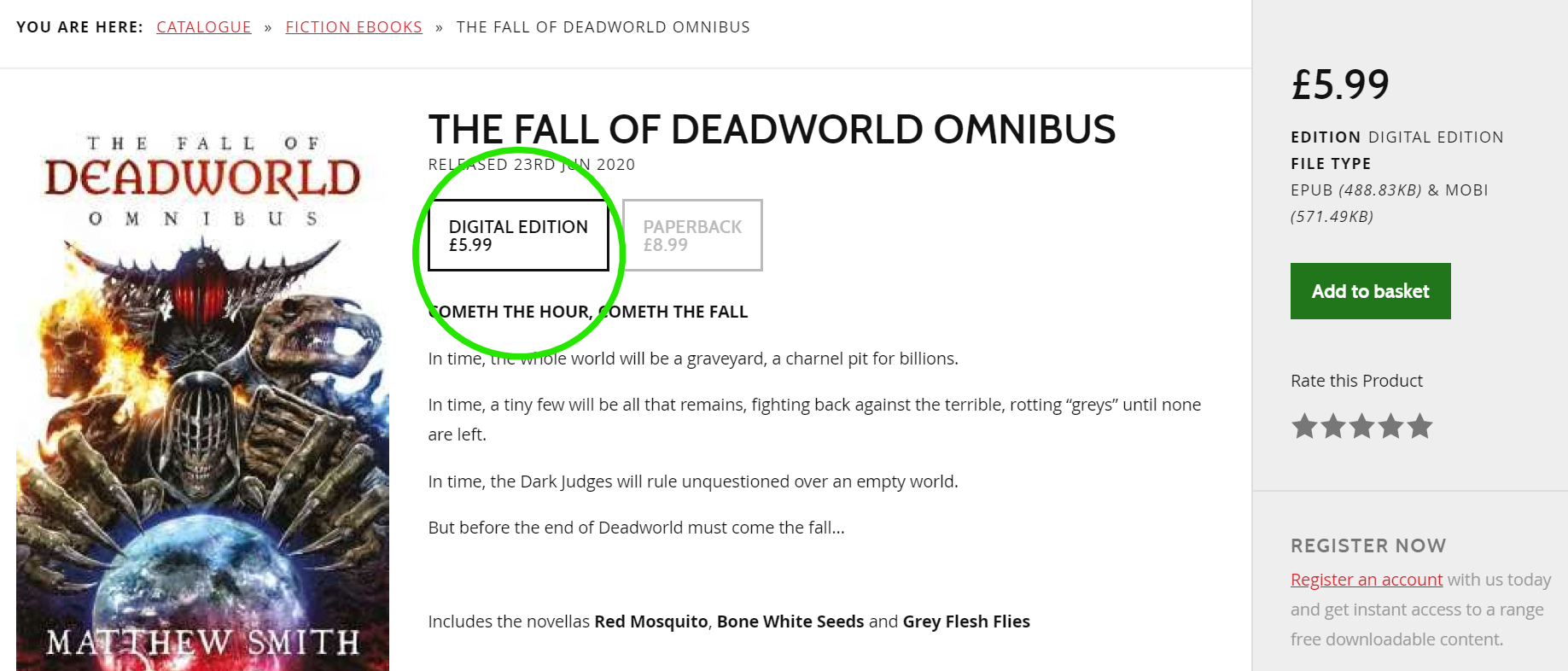 Once you've bought a digital edition, it will be automatically added to your 2000 AD account and can be accessed from the 'My Downloads' page or from the app.
You can find this page by signing into your account and clicking 'Downloads':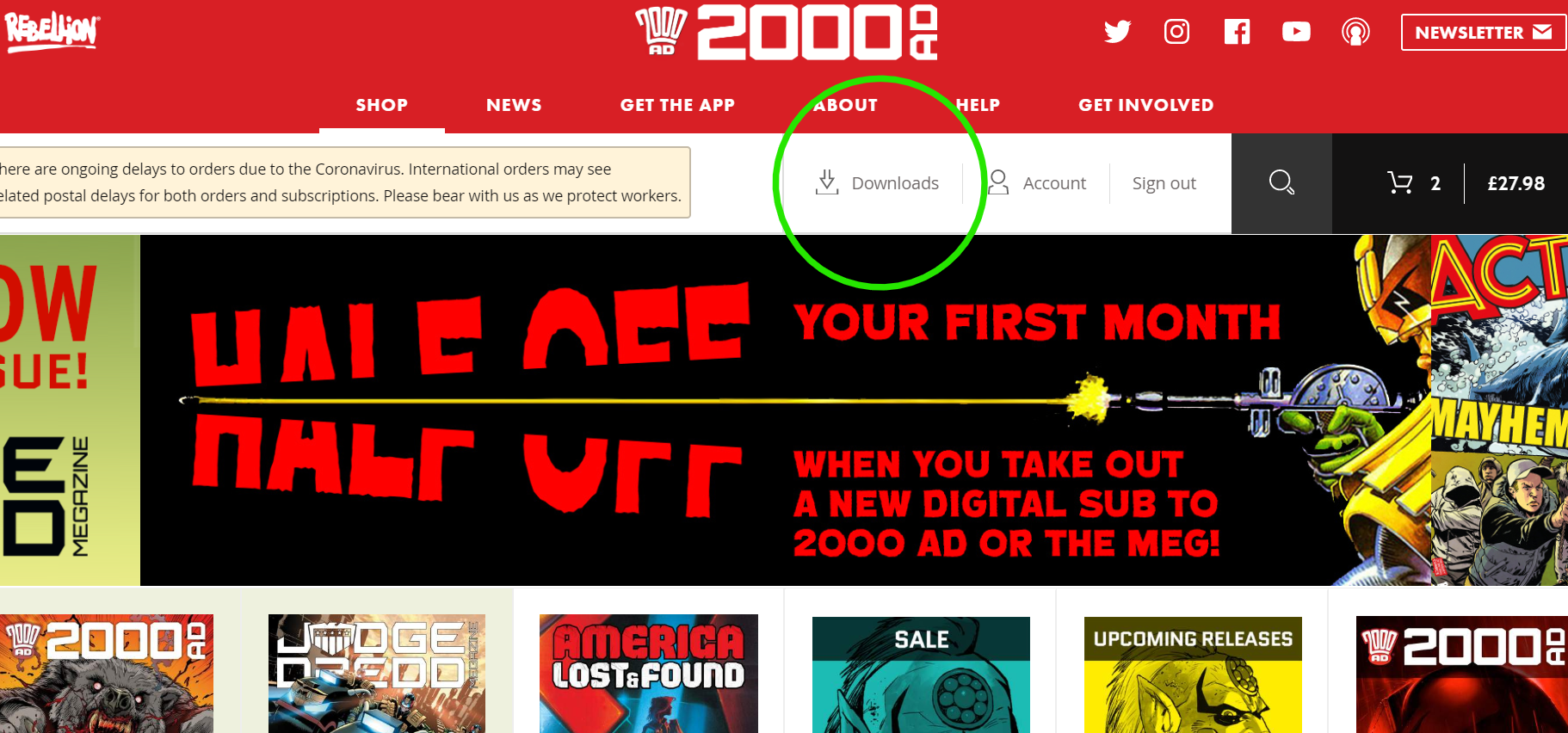 Once you open this page, you can view and download all of your purchased digital content: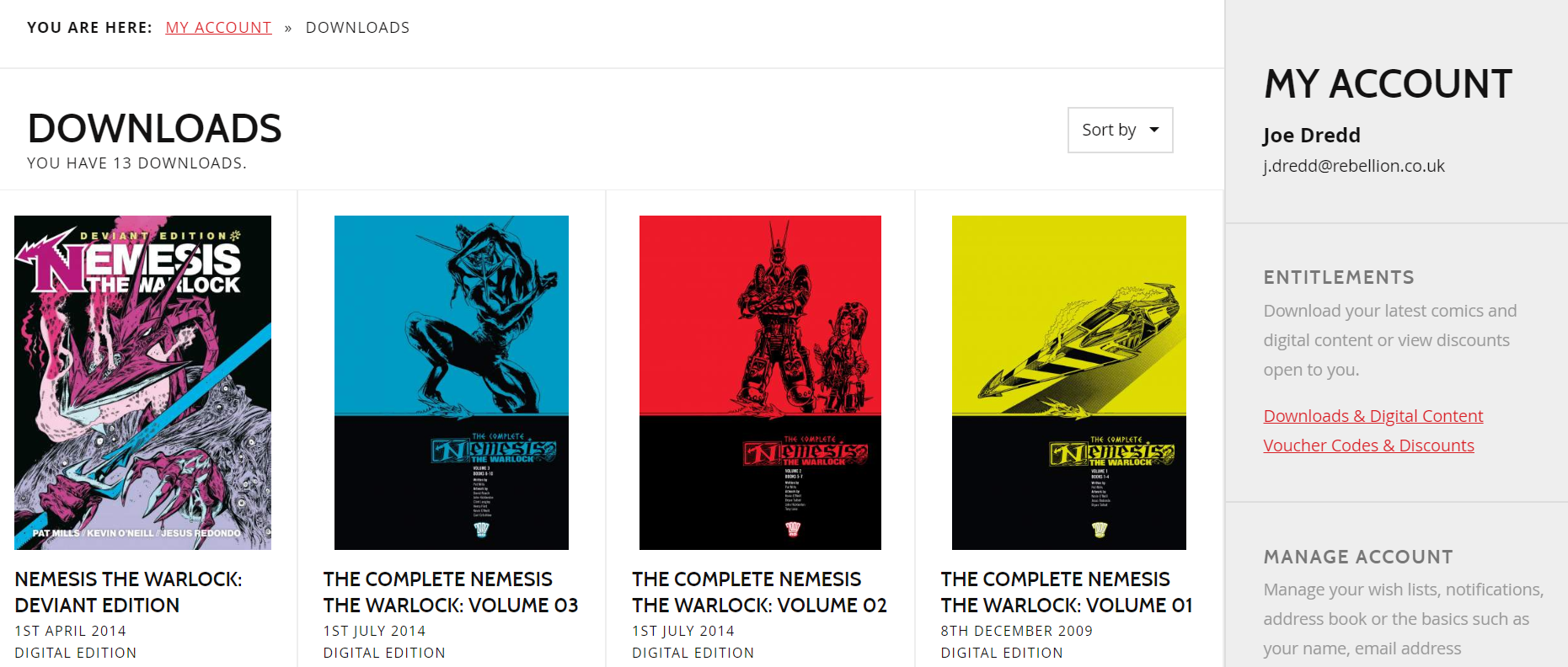 Please note that we are unable to offer refunds for digital purchases made in the app, as payment is taken by your device's app store provider, i.e. Apple or Google Play, rather than by Rebellion.
Please do contact your third party provider directly.
FAQs
How much is a digital subscription?
Digital subscriptions for 2000 AD and the Megazine are available on a monthly, quarterly or annual basis. You can find the prices of subscriptions for each period and type here.
OFFER: Right now first time subscribers purchasing through the webshop can get 50% off their first month of a monthly digital subscription to 2000 AD or the Megazine!
How many times can I download my content?
There is no limit! You can download your content as many times as you wish.
Can I buy a Combi digital subscription?
We do not offer a digital combi subscription. If you would like to subscribe to both 2000 AD and the Megazine, you will need to purchase both subscriptions individually from our webshop or through a third-party provider such as Google Play or Apple.
Can I have a digital subscription as well as print subscription?
Yes, there is no problem with having a print subscription and digital subscription(s).
What is a CBZ?
CBZ is a file format designed specifically for comics and graphic novels. There are a number of CBZ readers available for download on the internet.
Still have questions? Contact us at shop@2000ad.com with your query.