This article is about subscriptions. For orders, click here.
We require all delivery address changes to be made two weeks in advance. This is because our subscriber address list is sent to our printers two weeks in advance of every issue release. With this in mind, we recommend you change your delivery address as soon as you can to avoid gaps in your deliveries.
To change your delivery address:
1. Log into your 2000 AD account and go to the 'Account' page.
2. Click 'Subscriptions'.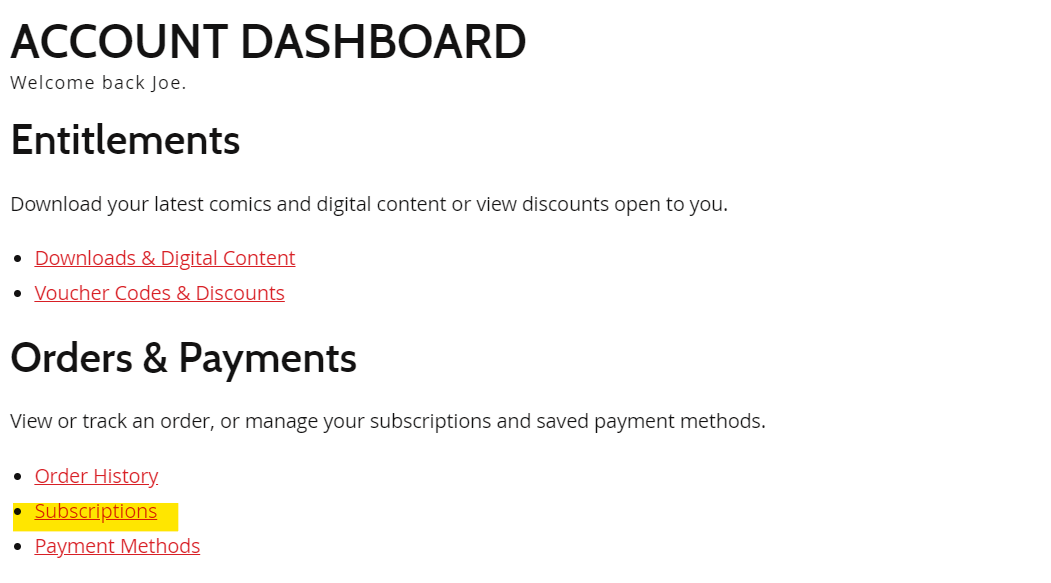 3. You have now found the 'Subscription Management' page. All your subscription details can be managed here.
4. Click 'Manage'.

5. Click 'Change delivery address'.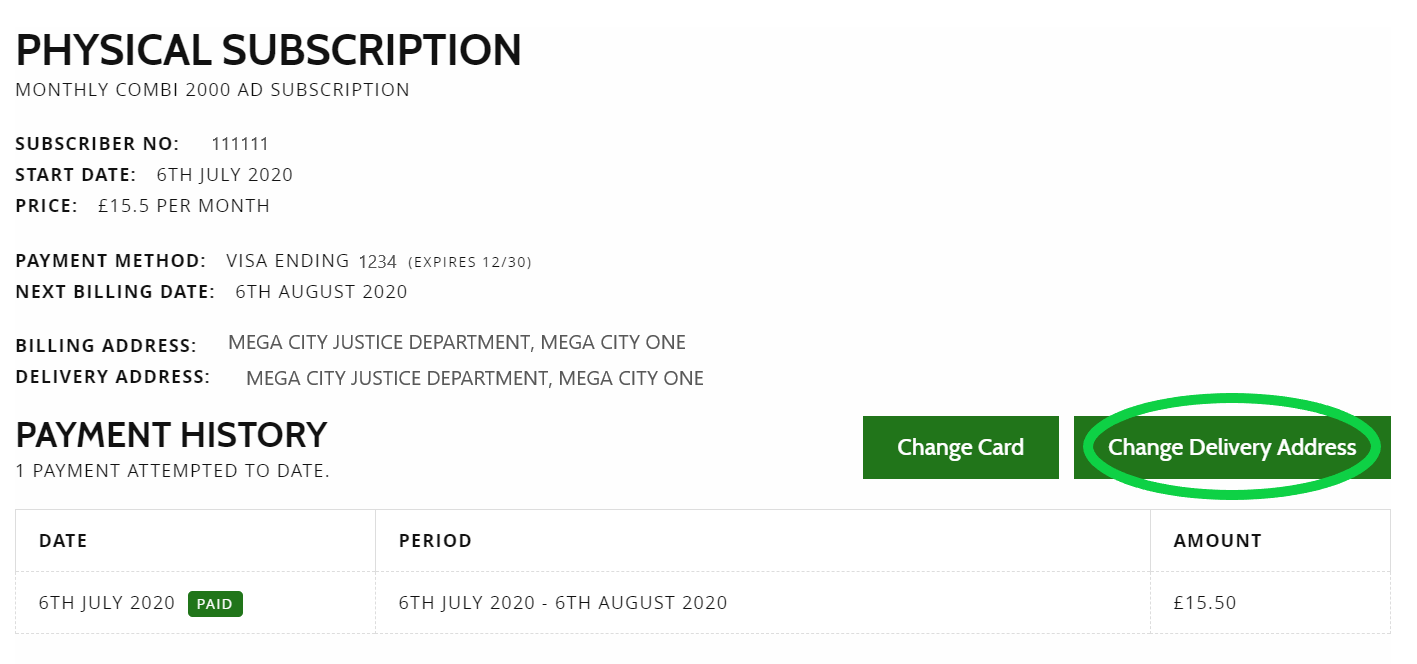 6. Enter your new address. If the auto-filled address is not correct, click the 'Enter manually' option to enter the address yourself.
7. Click 'Save'. Your address has now been changed.
Please bear in mind this will not modify your billing address by default. In order to change your billing address, you will need to add your payment card again with the updated address. Details on how to do this can be found here.